Biogas plant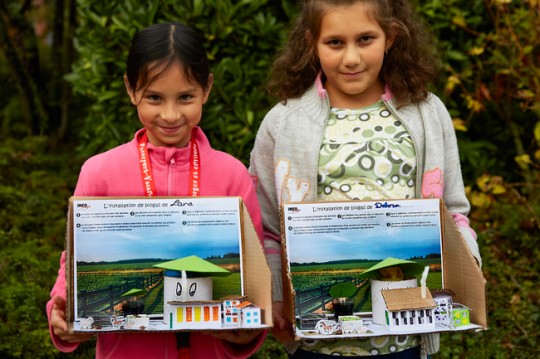 The construction of a biogas plant model helps to understand how it is possible to produce gas from animal or plant organic waste. As the materials used are renewable and local, biogas is sustanable and reduces the use of non-renewable and polluting energies.
Biogas installations generally work with liquid manure, plant waste or sewage sludge.
The operating principle is to ferment these materials in a closed and heated tank without oxygen (anaerobic fermentation) and produce methane gas.
By burning this methane, it is then possible to produce heat and/or generate electricity.
After filtration, the biogas can be added to natural gas network.
The fermentation residues can be used as fertiliser or burnt.
Difficulty
Easy
Duration
3h
Rating
Price
~ 12 CHF
Testimonials
0